Eric Toudy, President, CEO & Chairman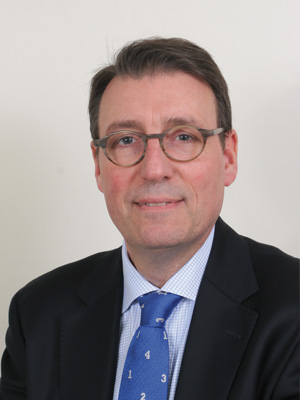 From the world of management consulting, relationship management and project management, at the national and international level, as well as insurance, asset management and private banking, from the Pinault Group (now called PPR), KPMG Fidal, AGF, Allianz Asset Management (now called Alllianz Global advisors) and La Mondiale to La Banque Postale his duties and his projects moved him regularly and progressively towards private wealth management. In his capacity as member of the Board of Directors of the Banque Postale Private Wealth Management, the director responsible for strategy development, in charge of Compliance and Internal Governance of this organisation, a personal event led him to decide to create Delos & Coeos, bringing together true complementary skills to provide clients with a complete range of advice in the art sector. In addition, he taught economic sciences for the Master II Banking & Finance course for 12 years at the University of Tours between 1996 and 2007.
His education includes a Masters in Private law (company taxation) at the University of Tours, a Masters II in Taxation law and a Masters II in Business Law at the University of Toulouse I.